Close to death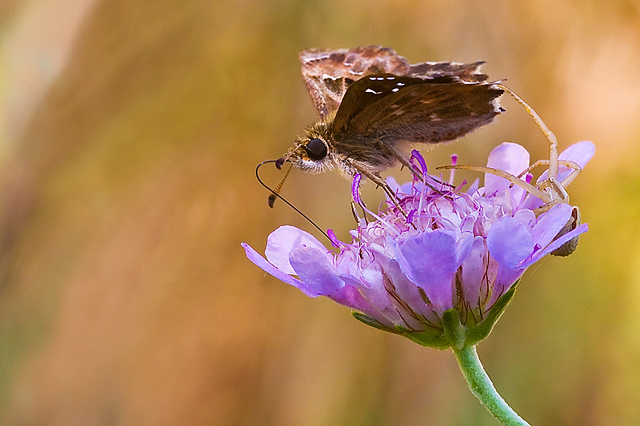 Deze vlinder (Kaasjeskruiddikkopje – Carcharodus alceae) had veel geluk en ontkwam aan de aanval van de krabspin. Krabspinnen bouwen geen web om hun prooi te vangen, maar verschuilen zich in/op bloemen en wachten tot een insect de bloem bezoekt.  Pas dan komen ze in actie.
Door hun camouflagetechnieken vallen deze spinnen nauwelijks/niet op voor andere insecten.
This entry was posted in Macro
and tagged Carcharodus alceae, Kaasjeskruiddikkopje, spin, vlinder
. Bookmark the
permalink
. or leave a trackback:
Trackback URL
.